ANTIQUE RESTORATION
The quality of material used to craft fine antiques ensures the works' longevity. An antique table or desk, for example, may be used today in much the same way that it was 200 years ago, and is likely to still be useable in another 200 years' time.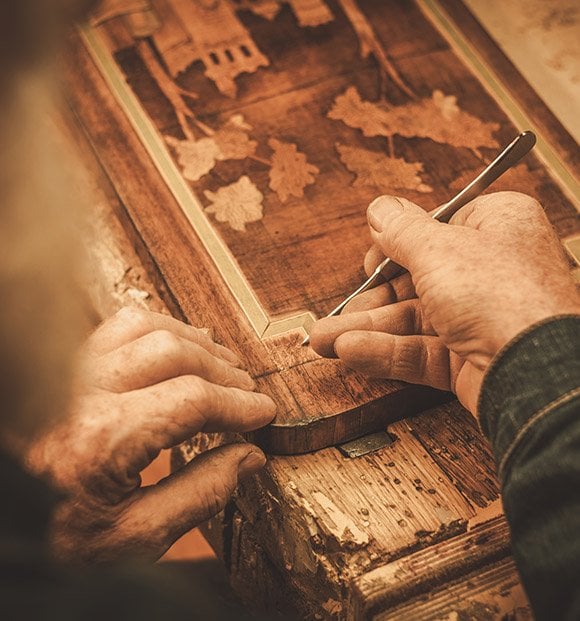 If pieces are used over many generations, they will inevitability suffer from dirt, wear, and occasionally more substantial damage. Yet thanks to the high quality of materials and craftsmanship employed in their original manufacture, fine antiques can be restored to their original splendour.
Mayfair Gallery offers full restoration services for antiques, to ensure that owners and buyers today can enjoy their pieces in the same way as their original custodians did in centuries gone by. Our expert and trusted restorers can offer the following services:
French polishing for wooden surfaces, an historical process from the 18th century resulting in a high gloss surface particularly for exotic wood grain.
Clock repair and servicing, using traditional methods to keep standards of excellent craftsmanship and ensure each clock is restored authentically.
Restoration of ceramics, porcelain, sculpture and paintings to exceptional standards, allowing the true beauty of each individual piece to be enjoyed for many years.
If you have items that require restoration then please enquire and we will be happy to provide a quotation.